Clarins Multi-Active Nuit Revitalizing Night Cream 50ml
00041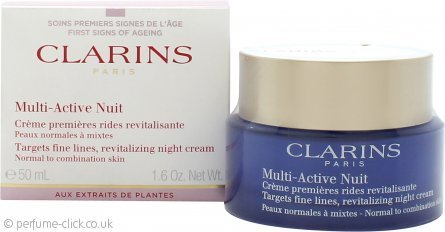 Clarins Multi-Active Nuit Revitalizing Night Cream 50ml
The Multi Active range by Clarins is a timeless skincare classic with proven results.

The range has been one of their most successful and has gained many fans who swear by its ability to protect the skin and prevent the first signs of ageing.

The Clarins Multi Active range contains time release moisturisers that consistently hydrate and protect the skin from environmental aggressions and stresses, helping to hold back the years. It also features a very effective range of night wear creams and lotions that help to regenerate and activate the skin while you sleep.
FOR HER